Stainless steel flanges use stainless steel as the raw material metal. Stainless steel itself has excellent properties and is not easy to corrode, pitting, rust, and wear. Stainless steel is one of the metal materials with high strength for construction. Because stainless steel has good corrosion resistance, it can Long-term maintenance of the engineering integrity of structural parts, the mechanical strength and high stretchability of chromium-containing stainless steel flanges, and its parts are easy to manufacture, meeting the needs of architects and structural designers. All metals will react with oxygen in the atmosphere. An oxide film is formed on the surface. Normally, carbon steel will form iron oxide. Iron oxide will continue to oxidize. The rust will expand and then become hollow. Stainless steel flanges have the advantages of corrosion resistance, rust prevention, and wear resistance, so they perform well. Of course, stainless steel has advantages. There are many, but not all use environments are suitable for stainless steel flanges. During construction, it is not only environmental factors that need to be considered, but also construction costs and post-maintenance factors. Therefore, the actual construction conditions should be used during construction. Select the flange.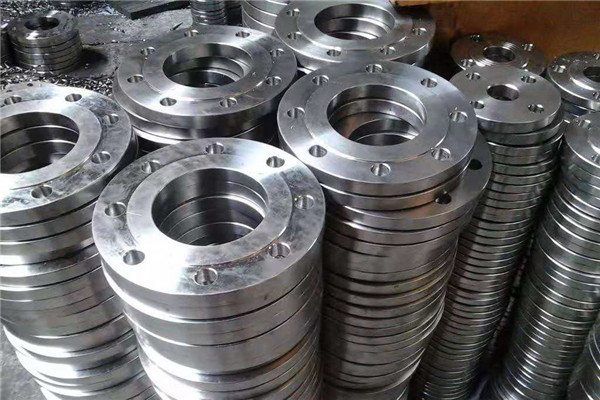 How to install stainless steel flanges?
The stainless steel flange should have sufficient strength and will not deform after tightening. When installing the stainless steel flange, the flange should be smooth and clean, and the oil stains and rust spots should be removed carefully. The gasket should have good oil resistance, aging resistance, and good The elasticity and mechanical strength. The stainless steel flange of the equipment should select gaskets of different cross-sections and sizes according to the shape of the joint, and install them correctly.
The tightening force of stainless steel flanges should be evenly distributed. The tightening amount of gaskets should be controlled at about 1/3. In addition, in actual use, stainless steel flanges should be used in accordance with conventional methods and principles to ensure the quality and use value of stainless steel flanges, and use and install in accordance with normal operating specifications.
There are no certain quality and performance issues with stainless steel flanges. Stainless steel flange is not an economical mechanical part in the usual sense, but a mechanical product carrier with rich technical connotation, which has been widely used in many equipment processing. Hydraulic oil stainless steel flanges are the most common valve disc parts in pipeline engineering, and stainless steel flanges are used in pairs.
However, the connection part connected by bolts on the periphery of two planes at the same time is usually called a "flange", such as the connection of a ventilation pipe. Such parts can be called "flange parts", but this connection is only used for equipment. One part, such as the connection between the flange and the pump, is not easy to call the water pump the "flange part". Compared with small valves (such as valves), it can be called "flange parts".
How to maintain stainless steel flanges?
Many people should know the stainless steel flange, in fact, it is only a component, at the connection of the pipeline, use it to connect two components. These parts are very simple and easy to understand. What we should learn is how to maintain these components.
First of all, in fact, the welding current should not be too large in order to cool down faster. This is also a better method of operation. When welding stainless steel flanges, we only want to prevent flange corrosion.
Secondly, when using stainless steel flanges, appropriate stabilizing components should be added to the stainless steel flange to keep it stable to a certain extent. Of course, there are many problems in the welding of stainless steel flanges. For example, repeated heating will reduce corrosion to a certain extent. This kind of thing is not easy, so we often see some small details. If we can pay attention to these things and give more attention and prevention, we can maintain them well and reduce losses.
Stainless steel flanges are the most common disc-shaped parts in pipeline engineering, and stainless steel flanges are used in pairs. In pipeline engineering, stainless steel flanges are mainly used for pipeline connection. When connecting pipelines, please install various flanges. Low-pressure pipelines can use metal wire flanges and welding flanges with a pressure greater than 4 kg. Add a sealing point between the two flanges and fix them with bolts. Flanges with different pressures have different thicknesses and use different bolts. When pumps and valves are connected to the pipeline, the parts of these equipment are also made into corresponding flange shapes, also known as flange connections, connecting parts that are fixed and closed on two planes at the same time.