China Top Grade Blind Flange Supplier & Manufacturer
Bind flanges are round steel plate which has all of the relevant boltholes but no central hole, widely used to close pipe ends and open pressure vessels, bolted to other flange types.
Mainly engaging on manufacturing various Blind Flanges, Yanhao is a professional pipe blind flanges manufacturer, exporter & supplier from China! We produce and wholesale various high quality Blind Pipe Flanges in all shapes and sizes and with any specifications (ANSI B16.5/ASME B16.47 and DIN standards) that the clients required, as well as in all steel materials including carbon steel blind flanges, stainless steel blind flanges and alloy blind flanges.
Competitive prices, outstanding quality, superior product knowledge, strict quality inspection, hassle-free online ordering and responsive service.
Professional OEM/ODM service for blind flanges in various dimensions and materials as per the specifications provided by our clients, meeting international and national standards.
Pipe Blind flanges in stock include ANSI B16.5 blind flanges, ASME B16.47 blind flanges, our unmatched in-house capacity ensures your customized blind flanges can be shipped on-time.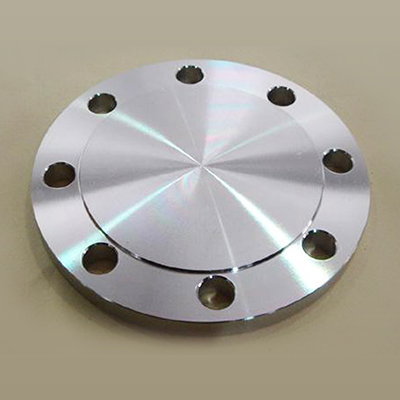 Wholesale Top Quality Blind Flanges At Competitive Price From Yanhao
Look for a reliable blind flange distributor? Want to wholesale good quality blind flanges at the best price? Welcome to send your inquiry to China Top Blind Flange Supplier – Yanhao! We manufacture top grade steel blind flanges in stainless steel, carbon steel, alloy steel material. Our blind flanges are available with raised faces or RTJs and also with female threads. Blind flanges can be supplied with or without hub according to customer requirements. We offer ANSI B16.5/ASME B16.47 Blind Flanges for the high pressure application industries on numerous thread types and shaft requirements as well as hard to find metal categories.
What Is Blind Flange?
Blind Flanges, often called Blank Flanges, are those whose objective is to close-block ends in a pipe line, valves or container openings, subjected to various working pressures. Blind Flanges totally block flow in a line, are widely used in high pressure applications. Actually the Blind Flanges is used to close the endings of piping systems and the opening of the pressure vessels. Once a line or container has been sealed and must be reopened, workers can easily remove the blind flange to access to the inside. There is no hole in the middle of the flange cover of the blind plate, which is used to block the pipeline. The difference between the blind flange and the end socket is that the blind flange is a removable seal plate, and the end socket is a kind of seal plate that directly welded to the pipe and cannot be removed. Technically, the Blind Flanges support the most severe working conditions (especially those with larger diameters), since the effort caused by the existing pressure in the pipe is added to the effort caused by the tension of the bolts.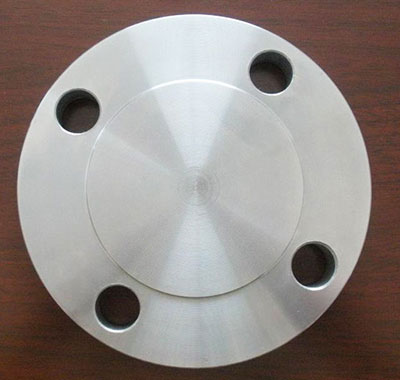 Specification of Blind Flanges

DN15-DN2000
General use OD range: 1/2", 2", 3", 4", 6", 8", 10", 12", to 24", Up to 60"(special made OD).
Surface Treatment: Anti-rust Oil, Transparent/Yellow/Black Anti-rust Paint,Zinc,Hot dipped Galvanized.

Blind Flange Pressure Grade

PN2.5, PN6, PN10, PN16, PN25, PN40, PN63, PN100, PN160, PN250, PN320, PN400
Class 150, Class 300, Class 600, Class 900, Class 1500, Class 2500
Blind Flange Materials

Carbon Steel Flange: ASTM A105, 20#, Q235, 16Mn, ASTM A350 LF1, LF2 CL1/CL2, LF3 CL1/CL2, ASTM A694 F42, F46, F48, F50, F52, F56, F60, F65 ,F70;
Stainless Steel Flange: ASTM A182 F304, 304L, F316, 316L, 1Cr18Ni9Ti, 0Cr18Ni9Ti, 321, 18-8;
Alloy Steel Flange: ASTM A182 F1, F5a, F9, F11, F12, F22, F91, A182F12, A182F11, 16MnR, Cr5Mo, 12Cr1MoV, 15CrMo, 12Cr2Mo1, A335P22, St45.8/Ⅲ;

Blind Pipe Flange Face Types

RF (Raised Face);
FF (Flat Face);
M&F (Male-and-Female Face);
RTJ (Ring-Type Joint)
F (Female Face);
M (Male Face);
T&G (Tongue and Groove Face);
Blind Pipe Flange Standards

ANSI, ASME, JIS, DIN, BS4504, SABS1123, EN1092-1, UNI, AS2129, GOST-12820
Steel Pipe Flange: GB/T 9123-2010
Marine Steel Blind Flange: GB/T4450-1995
Ministry of Chemical Industry Standards: HG20592-2009, HG20615-2009, HG20601-97
Machinery Department Standard: JB/T86.1-94, JB/T86.2-94
Power Standard: D-GD86-0513

Blind Pipe Flange Application

Chemical, Engineering, Construction, Oil Field, Offshore, Water System, Shipbuilding, Natural Gas, Electric Power, Manufacturing Industry, Pipe Projects etc.